when suddenly ... October!
All together now: How is it October already?!
It's all good though ... this is one of my top-10 favorite months of the year.
At work - October means we're in the 4th quarter and since I do payroll and taxes, I'm already prepping for year-end and W-2s and it's just too soon for thinking about that nonsense.
Finished off September with the Indy Women's Half. Ran it for the first time last year and it was raining the whole time, so my earbuds cut out and my phone's interval timer stopped working on me and I had stepped in a pothole/puddle at mile 2 so I squished my way through the next soggy 11 miles. Basically not a good race. This year - no rain, nice and cool, using my handy-dandy GymBoss interval timer for consistency (run 4/walk 1 - minutes, not miles). And since the training plan called for 18 miles that day, attempted to run 5 miles when I got home because I'm a glutton for punishment ... apparently. Running for 2+ hours, then driving home, and then piddling around the house before trying to run again wasn't a good idea ... did about 2 1/2 miles though so ended with 16 miles for the day. And wondering why my plantar fasciitis decided to rear its ugly head again. Oh - and I got a PB for the race by like 9 minutes and a PR for the distance by about a minute or so, so that's something. 4 1/2 weeks to go till the marathon ...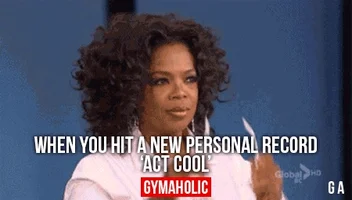 Random bruises - odd. No, seriously.
Cooler weather is here - windows open and patio door stays open pretty much all the time. The dogs love it, since they can speak their mind to the squirrels and other wild animals without waiting for someone to let them out. They have a lot to say too.
Caught the movie IT with a mother/son date night with a cousin-in-law added in. Pretty sure that's the first 'horror' movie I've seen in a long time.
Bathroom #1 reno update - pretty sure this is the first time this bathroom has ever been renovated. Pretty sure this will be the last time this bathroom will be renovated by me.
Pretty sure I say "pretty sure" too much.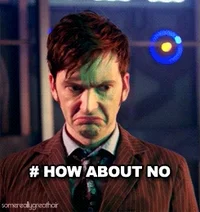 this doesn't apply to anything, just wanted to put #10 in there
OR ... maybe it does. Tenth Doctor, tenth month, yes?
Cramming to finish some books so I actually have a list to chime in with on Show Us Your Books next week.
Drinking - still coffee, but with the cooler weather, I'm renewing my love of
Hom
in the evenings. The thing is, when I went to the googlewebs to see if there was an official Hom recipe ... there's not. We discovered this beverage at a coffeehouse in downtown Indianapolis during our high school days (Mugwumps - no longer there, which is a bummer because I love the name). You can click on the link for a similar recipe but I definitely use more honey and less cinnamon than what is called for. A dash or two of nutmeg is better.
FINALLY finished my first knitting project that wasn't a scarf! Pattern and inspiration came from
here at One Dog Woof
. Same essential shape though (rectangle FTW!) and I'm keeping this one since it looks horrible with the knots tied in for new skeins/colors. It's easier to change colors with crochet - can't figure out for the life of me how to seamlessly change colors with knitting. YouTube failed me on this one. Tips?
Looking forward to ...
vacation this month - yay!
next bring-your-dog-to-work day - Halloween is when it's happening and I need creative ideas for costumes for either a pug or a pug/human combo costume.
Random photos from my month:
Inspiration at the hotel gym. Ignore the Used Towels.
Dessert snacking while playing games/chatting with the daughter.
Photo used as a bribe to get the son to join us. #success
Making another batch of laundry detergent. Easy-peasy.
Forgot I had bought these from our trip to Aldi's.
They're pretty good too so I'll be back for more.
Linking up with
Kristin
and
Gretchen
this week.