What's New With You ... that You're Thankful For #3 (what?) - Aug ed.
Well, I
was
planning on doing the monthly What's New With You linkup with
Kristen
and
Gretchen
-- but as I need to be more intentional about gratitude and being thankful during this time, I'm going to adapt the WNWY items with Thankful Thursday with
Rebecca
. Deal with it.
I can't figure out how not to cut off the Thankful Thursday pic ... I guess I'm only 60% thankful today?
First of all, realize that this is basically a chance for me to bore people with what's going on with me. Honestly though, I'm thankful for the posts and comments and texts/e-mails I get when people read what I write - but I'm not a pro at this and am just doing it more for an online diary to keep track of my life. When I see a link-up of any topic, I want to join in just so it gives me something different to write about other than marathon training. It also gives me something else to think about other than what's going on in my personal life.
What I'm eating ... we have a biometric screening coming up at work next week. The better the results, the lower my health insurance premium. And since I'm all about saving money whenever possible, I've been cutting back on meat-products and sweets (yay for high cholesterol and high blood sugar!). I *should* be eating like that year-round, but I'm human and there's bacon and chocolate and life-stressors. So I mentioned before that I'm back on a
quinoa kick
and also try to keep one of these in the freezer at work for when I don't have time to put a lunch together:
Thankful for - a job that provides decent health insurance and the motivation to monitor my own health so I'm not reliant on pills or doctors to keep me alive.
What I'm reading ... Gah ... when you're stuck in a series and you just want.it.to.end!! I'm on the last book of the Dark Tower series (finally) and I'm just ready for it to be done. My Goodreads to-read list is so long ... oh, but wait!
Andrew Luck (QB for the Indpls Colts)
has a book club and he released the next books to read! Wonder by R.J. Palacio for the rookies/kids and Zorba the Greek by Nikos Kazantzakis for the veterans/adults. I've already read (and
highly
recommend) Wonder, so I might try Zorba the Greek next ... unless another book catches my eye when I finish what I'm reading.
Thankful for - books and reading and parents who encouraged our reading and education.
What I'm watching ... finishing up Gilmore Girls on Netflix with Allie. This is her second go-around watching the series so we usually watch a few episodes while playing board or card games. I remember trying to watch it when it was on regular TV but since I didn't know the history of the characters, I couldn't get into it. Glad I finally got around to watching it from the beginning and is it weird that it's also helping to give me closure/advice on this divorce thing? Relationships (broken or not), trying to be "friends" for the sake of the kids even when someone does what he did, moving past things, and keeping my sanity ...
Thankful for - unexpected laughter when I'm frequently down lower-than-low. I mean, when I realized I was laughing during a game while we were watching an episode, I stopped quickly because I hadn't heard that sound coming from me in a LONG while. Then I started crying because I was mad I had thought he took my laughter/joy from me along with my trust. Not today, Satan. Not today.
What I'm listening to ... my car radio is funky. As in, very temperamental. I'm used to it though. The car I had to drive for several years didn't have a working radio for most of that time. I don't have a long commute so it wasn't a big deal (7-10 minutes, tops). The radio in the car I drive now barely picks up local stations and the volume control jumps from high to low to blasting to silence ... so I'm trying to get into podcasts. Looking for recommendations ...
Thankful for - short commutes (except when a bridge is closed). Memories of Shermaggedon ...
What I'm planning for August ... I'm not sure how this will work out but after school supplies and clothes wiped me out in July, here's hoping for a no-spend or low-spend August (except for gas and groceries ... oh, and I think I need new running shoes - but that's it!). Have a vacation coming up and I need to pinch my pennies now so I won't be relying on the credit card.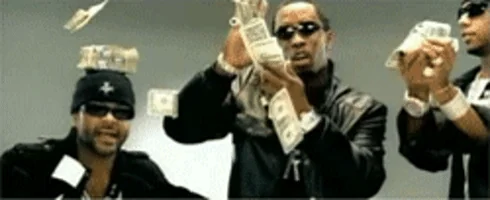 This is exactly what it felt like school supply shopping by myself with the kids.
I definitely felt nauseous afterward.
Thankful for - an abundance of everything so I don't have to purchase things unnecessarily. Also thankful for some minimalist blogs/websites that have given me motivation to gradually whittle down our possessions to where there is enough. Still have a long way to go but I've been dropping off bags of clothes and household goods at Salvation Army and The Mustard Seed.
What I'm running ... since the majority of my other posts are running-related, NOT going to do a running recap here ... except to say that I had the best 9 mile run last weekend. Weather was cool, met up early with some running peeps, and had a good pace even with the chatting.
Thankful for - continued good health and a patella that has chosen to cooperate through all this running. I dislocated it (or rather, it was forcibly removed from my knee ligaments) during a youth ski trip 20 years ago ... I was one of the leaders, so that was fun.
What's new with you or what are you thankful for right now?