Reading! Books! -- Show Us Your Books (link-up with Steph and Jana)
This is my first time linking up on the SUYB posts, but I recommend going to
Stephanie's
and
Jana's
link-up and checking out everyone else's suggestions/book lists. My list isn't very interesting ...
Here's my thing ... on days when I just don't want to do anything, I still read. I have to read. Well, I try to read. Life circumstances have had a way of sapping me more than I realized. So ... I miss reading as much as I used to, but I'm getting back to it.
I don't read fast and I don't read a lot, but I do have to read something daily and definitely right before bed. It helps push out all the busyness going on inside my head and lets me relax - no matter how exhausted I may be, a few paragraphs and I'm ready for sleepytime. Can't get that with TV or staring mindlessly at my phone before bed.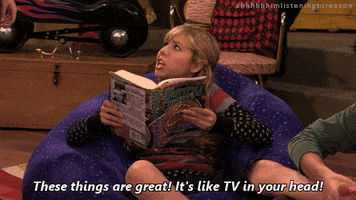 What I've actually been reading thus far this year (pretty pathetic list, actually) ...
Harry Potter and the Cursed Child by JK Rowling - 4 stars - took me a bit to get used to the script format but I enjoyed it.
Number the Stars by Lois Lowry - 4 stars - read this one as part of the Andrew Luck Book Club. I'd read The Giver (loved it) so I was looking forward to this one.
When Breath Becomes Air by Paul Kalanithi - 4 stars - also part of the Andrew Luck Book Club. This was the Veterans selection. I'd had it on my to-read list anyway so I was glad to have a reason to select it. Very good read. Get it.
The Marriage Pact by Michelle Richmond - 4 stars (What can I say? I'm consistent.) Also a good read. Received as an ARC from Netgalley. Although, now that I think about it, I probably would just give it 3 stars, maybe 3.5. It was an enjoyable read but once I have time/months to think about it, would I go back and read it again? Probably not.
Pride and Prejudice by Jane Austen - 5 stars and rates high enough to be read on an annual basis. Unfortunately, this time around wasn't good for me and there were parts of it were really hurting me during this season. I still love it.
Drawing of the Three by Stephen King - not going to rate since S King isn't everyone's cup of tea. You either like him or you don't. If you want to read the series though, start with The Gunslinger (it was a re-read in 2016).
The Waste Lands by Stephen King
Wizard and Glass by Stephen King
Wolves of the Calla by Stephen King
Song of Susannah by Stephen King
currently reading: The Dark Tower by Stephen King to finish up this series in prep for the movie that was just released (**see note below)
also reading: Zorba the Greek - just picked up from the library so haven't really gotten too far into it yet
and also: Tales of the Jazz Age by F. Scott Fitzgerald (one of my favorite authors)
and also: All the Little Children by Jo Furniss (discovered on Kindle First)
and also: Les Miserables by Victor Hugo (still ... I mean, I've been working on this one for a LONG time)
and also: ... well, there are a couple other books that I'm reading, but this "and also" section is getting ridonkulously long. Suffice it to say that I always have a book on me - either a 'real' book or I pull out my phone and read on the Kindle app whenever I'm waiting or stuck in traffic. It's MUCH better for my sanity and a better use of my time than scrolling through Facebook or Instagram.
** I hate getting sucked into a series and then getting burned out on it ... but I feel like I have to finish it or I never will. The only reason I started it was so I'd remember what's going on when I see The Dark Tower movie and now that I haven't seen any good reviews, I probably won't even see the movie. At this writing, I'm nearing the end of The Dark Tower and it's getting to where I'm skipping over parts because I just. want. it. to. end. The end is near though. The end is near.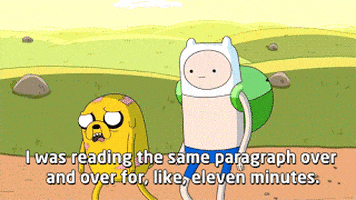 Yeah, when this happens, it's time to put the book down and turn off the light.

A few years ago, I noticed I was reading the same books over and and over and wasn't really getting anything new in my brain -- hey, you find something you like and you want to go back to it ... again and again apparently. So I tried to switch it up with a rotation of a new book, then a classic (either new to me or a re-read), then a non-fiction new read, then a re-read 'modern'. I stopped that rotation for whatever reason and might need to get back to it -- mainly so I'm reading consistently again and not getting bored with what I'm reading. And ... I guess it'll help show the kids that reading is fun! In their minds, reading for fun doesn't exist now that they're having to read for school. I've been there kids ... boy, have I been there. And I've also been reading books that I should have read for a highschool or college class, just to see what I missed. Believe me, no one reads The Metamorphosis by Franz Kafka for "fun".

Who else has gone back to read books that they were supposed to have read in high school or college but had skipped to the Cliff Notes version or watched the movie instead? Tell me I'm not the only one here, please.

Do you read more than one book at a time or do I need to see a doctor about this?