Marathon Monday! (well, training for it ... )
So ... here I go. Back at it. Training begins today for Marathon #2. And this is how excited I am ...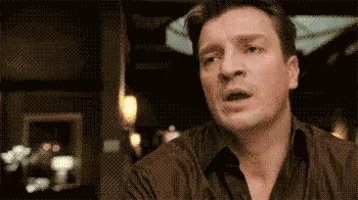 Yeah, that's a nope.
Lots of stuff going on now. Divorce crap and more crap. But I did get my running shoes out of the closet for the first time since the Indy Mini in May ... and I did set out my clothes to run in. But the motivation was not there this morning. Here's hoping I find the time to do something this evening.
As before, following the Marathoning for Mortals run/walk plan. Original plan when I registered for this second marathon was to beat my time. That may still be the goal, but I realize I need to train first. And nutrition needs to be a focus (not eating much now ... but I'm starting this training program 20 pounds lighter than last year. Is that a plus?). And sleep needs to be a priority (wouldn't happen without melatonin).
So there you go. Wish me luck ...