Kentucky Derby Festival Half-Marathon - 2017
This is a What's New With Me recap for April as well as a race recap. Linking up with
Kristen
and
GretchRuns
for this post. Honestly, if it weren't for the link-up reminders, I doubt I'd be posting anything ... so here goes ...
The race? I finished. That's really all that matters. My training was next to nothing since the Papa John's 10-miler on April 1st. My sleep was minimal, nutrition likewise, motivation was in the pits.
But I'm frugal - we've been trying to pay off our credit cards and get out of the debt cycle for so many years that when I spend money on something, I will follow through to the death. Of course, I discovered that my frugality has limited me on getting out of the house and doing things with friends and that appears to be a blackmark against me ... but I digress.
Literally. Four credit cards between us - all maxed out at one point to the tune of about $60k total. Bought a house way too big than we were ready for. And since I pay the bills, I'm the one who had to juggle what went where. Stressful? Heck, yeah. Dave Ramsey would have slapped us silly ... and we would have deserved it. Not to worry though - total debt is now down considerably and there's some wiggle room now on being able to tackle house projects for once.
Actually - no. I'll continue. When I was informed of this ... ever so kindly ... by someone, I took action to spend a little money on myself for a change. During the month of April, I might not have been training physically, but it's also good to build myself up emotionally as well. New hair-do, new shoes for Easter (no new dress, because ... frugal), signed up for a (free) week of Pure Barre classes - which was pretty much my only training for the half-marathon, meeting up with friends for dinner for the first time in a LONG time, meeting up with another friend for an artsy-crafty evening at
The Glass Gypsy
... and it has felt good to reconnect with friends and with myself. Too little, too late probably/most definitely.
And the letters were a little messed up during the resin process so I get to return to make another one.
My only running during this month included an almost-5k fundraiser for the Open Door Youth Shelter. I remember crossing the finish line and seeing the time clock almost stunned that I finished the 5k in less than 30 minutes -- even with a couple walk breaks! ... only to look at my RunKeeper and see that it wasn't even a full 3 miles. :( But it was a fundraiser and I enjoyed myself, even if Matt did not.
One is trying to take a photo while looking at the camera rather than the phone screen.
The other has the definite look of wanting to be anywhere but there.
I think I ran on the treadmill once during the month too. But does that really count? I guess it does. I do know I was looking forward to finishing the second season of Twin Peaks. I had watched the first season when I was a senior in high school - so I missed the second season thanks to a crazy hectic first year away at IU. Unfortunately, I couldn't even watch the whole first episode of the second season. It was too weird/bizarre/dumb.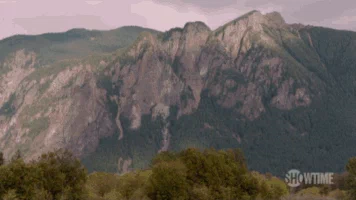 I still love the music though. But, wowee ... was that first episode of the second season bizarre ...
So on to the race ... which always starts with packet pickup the day before.
My original plan was to take a shuttle from downtown to the fairgrounds so I wouldn't have to worry with traffic or parking ... but then discovered that I wouldn't be allowed to pick up Matt's bib for him, so he had to come with. While I wasn't a fan of the new location (fairgrounds as opposed to downtown), I definitely liked that the expo seemed larger - but maybe because it was spread out more and it didn't feel like we were cattle lined up to go through processing this time. We even saw a good friend that we see at either every expo or every race. On the way back to the car, we stopped at the Thornton's food truck and tried the bourbon vanilla latte ... definitely tasty but I had never had bourbon before and it really just tasted like a vanilla latte.
We had some torrential storms during the night and since I haven't been sleeping well, I didn't get much sleep that night either. And I need to back-up ... Friday morning, a cute little Jack Russell kept trying to get into the house. I didn't know what to do with her so was going to take her to the local shelter after taking the kids to school and on my way to a doctor's appointment. Lo and behold, Allie discovered that the little dog had a fairly deep gash on her back and I didn't want to just leave her at the shelter without it being looked at ... so off to our vet I went. NO MICROCHIP! People, if you have a pet ... please ... make sure it has a microchip in it for this exact reason. Anyway, they put staples in, pulled off several ticks, I took some photos to post on the lost pet Facebook pages, and 5 days later ... we still have her. The pugs aren't happy and it's a lot of work trying to keep them separated ... but I truly believe her arrival was a God-thing to take my mind off of the horrific doctor appointment I'd been dreading that was on Friday morning as well.
She was just the sweetest little girl.
Unfortunately, our old pug wanted nothing to do with her other than try to rip her throat out ...
So now we're at race morning and I see an email that the race has been delayed till 8:00. I forced myself to drink water and eat 1/2 a peanut butter sandwich (couldn't finish it) and we left. Found a really good parking garage that was practically empty due to a concert the night before -- the sign outside said it was full but it was definitely not even close to being full. We started out to the start line and discovered that the race had been delayed again till 8:30 -- back to the car to wait. Left again around 8:20 because I really needed to use a portapottie. Sorry, not sorry. And then to find out it was delayed again?!?! The skies were scary looking so I understood but it just wasn't doing anything and I was worried about the coming heat of the day and my less-than-half of a peanut butter sandwich. Of course it did start raining around that time and pouring when the race finally started around 9:20 so now I just wanted to finish.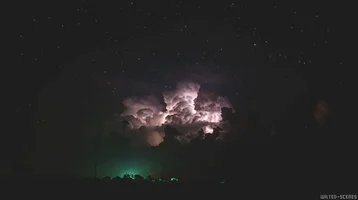 A bit of an exaggeration. But the clouds were moving quickly and the sky was dark.
I had my interval timer set for 5 minute run/1 minute walk but didn't need to turn it on until after running through the first 4 miles only walking the water stops. But by the time I started the intervals, I think it was too late. I'm pretty sure the lack of sleep/nutrition/motivation/etc. had had enough of me pushing my body for so long. I decided I needed to drink double at all the stops and take whatever food that spectators were offering, safety be damned. That helped. It also helped that I started dumping the last half of my water cups on my head and back of my neck. Just had to remember not to dump the PowerAde on my head by mistake ...
I stopped at another portapotty around mile 5. Emotions were wearing on me at that point and I legit started sobbing when one guy asked me how I was doing with my race. That'll teach him.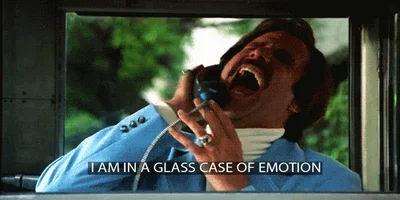 Look, pal ... don't ask if you don't want to know.
One nice thing that happened was I finally met and chatted with a lady I see at almost every race. We've seen each other so often that we say hi but have never introduced ourselves. She's from New Albany too and has been running about as long as I have. And then I also saw a lady who walks the bridge as much as I do - we high-fived as I passed her.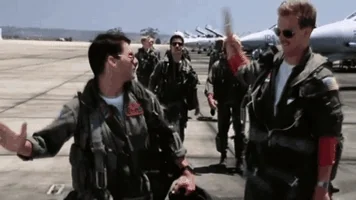 Not quite like this -- it was around mile 12 so not much effort went into it.
I really just wasn't feeling it this race. I'm glad I did it and I had paused my RunKeeper while in the portapotty line ... so when I did finally get to the finish, it was almost a PR, even with all my extra walking. I guess losing 20 pounds in a month has some benefit ... I don't recommend it though. RunKeeper time - 2:31 ... official KDF Mini time - 2:34. I'm OK with both times and I'll probably try to run this one each year ... or at least as long as I continue running.
The medal. The prize. The loot. And all I wanted at the end was to curl up in a ball and cry.
Hoping I get my mojo back soon. I have another half coming up ... THIS WEEKEND. So I guess I'll do another recap for that and then ease up (more than usual) on the blog entries until I get back to my marathon training in June. Unless I need to vent about life ... then you'll be hearing from me again.
Please tell me your pet has a microchip. What do you do when you see a stray animal - try to keep it and find the owner on your own? take it to the local shelter?
What do you do when life smacks you upside the head and you lose all motivation for pretty much everything?