Mid-month update - October
Well ... this month hasn't been going according to plan. And that's OK.
But this was taken October 1st so let's start the month out right, shall we?
Beach walking, bike-riding, kite-flying ... pretty much heaven, until a hurricane pops in for a visit ...
For the past few years, we've been taking advantage of the fall break in school to go to a friend's condo in South Carolina. We've been so often now that we have our favorite restaurants, favorite thrift stores (unreal what type of items people donate there - brand new, tags still on, clothes, furniture, etc.) and even our favorite grocery store. This year had a bit of a hiccup mid-week, also known as "Hurricane Matthew". Darn him. Nothing like hearing 'mandatory evacuation' to put a damper on vacation. We got out though (leaving with blue skies) and unfortunately, Hilton Head took a direct hit -- so while we actually did think about riding it out, I'm so glad we didn't. Disappointment all around but we know we'll be back next year.
Marathon training ... WAS going well, until vacation week. I even took running clothes because there's hardly a better place to run than on a super-flat island. But when we saw our week would be cut short, getting up early to run as opposed to strolling on the beach with our morning coffee to watch the sunrise ... well ... yeah. Easy choice. But I'm back at it and there's three weeks to go till the race. And for some unknown reason, I chose to do 18 miles last week ... ON THE TREADMILL. Not really my best choice but considering the number of bathroom breaks I took, it's good I was inside. So I survived and made it through multiple episodes on Netflix as well. Intervals are going to be what gets me through this race, I know it. Getting back on schedule this week though and that means 20 miles this weekend before the taper. Note to self - find a 20 mile route to run OUTSIDE. I do have a 5 mile loop that I could just do 4 times so that might be it.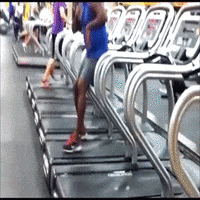 This was me after 18 miles ...
Books ... also going well BECAUSE of vacation. I whizzed through three books in the 5 days we were gone, but now that I'm back to my regular routine, it's hard to find time to read. Currently reading Inferno by Dan Brown. Kind of getting burned out on it though and I'm in the first 20 pages.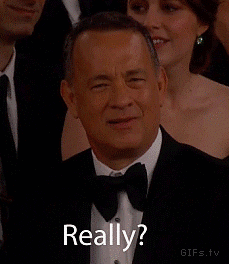 Work ... pays the bills. And I'm thankful that I have a job, really. And had my 15 year anniversary here last week. On a sidenote, my original supervisor who hired me had a horrible tragedy in the family last weekend. One of her twin daughters (who are my age) was killed in an ATV accident. I went out to Corydon to pay my respects and it was just so very sad. She had three kids and they lost their dad a couple years ago. She hadn't remarried so they are orphans -- I just can't even imagine and they've been in my thoughts and prayers all week.
This time of year, I just love how every morning's sunrise is different and breathtaking, even if I'm heading to work ...
So that's mid-month recap and I'm ready for the weekend ...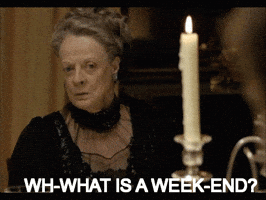 Oh, Granny ...