Week 1 done!
So as previously mentioned, I'm following the run/walk program from Marathoning for Mortals. I'm already confused and worried about how it'll end up because the program has rest days on all the Sundays ... except for the last Sunday, which is when they show the race will be. I do like having rest days on Sundays since those are so hectic anyway ... but my race is going to be on Saturday. Seriously? I'm already worried about months from now when I have to figure up how to either just drop a running day or drop a rest day so that Sundays remain rest days and I finish the program on the correct day. My mind amazes me sometimes ... and usually not in good ways.
And I weighed myself before this thing started. I know I probably won't lose weight on this journey, but hey, if I do ... score!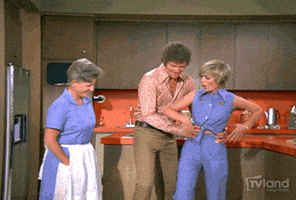 This is all for my own benefit and notes for future training - read on for utter boredom.
Week 1 - run/walk program -- all times include 5 min of walking to warm up and 5 minutes of walking to cool down
Monday - treadmill at the Y - 45 min - 3.41 miles
Tuesday - treadmill at the Y - 45 min - 3.48 miles
Wednesday - cross-training - which wasn't much of anything. Had planned on going to yoga at the Y, then thought we were going to church for supper, then found out that was off but there was a poison ivy-wrapped tree across our compost bin and Matt can't get within 10 feet of poison ivy without contracting it. So cross-training consisted of getting rid of the tree (dragging it across the yard and rolling it down a hill towards the creek) -- Nature's Crossfit. Good thing I don't get poison ivy, but I did take a shower right after and then didn't want to get sweaty doing some other exercises ... so semi-fail that day.
If Jillian were yelling at me, I'd probably cry too.
Thursday - treadmill at home - 45 min - 3.38 miles (a little slower because it's an older treadmill and I was just tired. Had picked up Allie from church camp that day so that's my excuse.)
Friday - rest day (I don't like that ... so I walked the bridge again)
Saturday - and I didn't get the long run in on the scheduled day. Worked at an auction (outside in the heat) and didn't drink nearly enough liquids. I "attempted" a run on the treadmill at home but after a minute, my legs were killing me and my stomach was hurting. Let me just say that I was ANGRY with myself.
Sunday - supposed to have been a rest day ... but woke up at 6:00 to get my 5 miles in before church. Woot! - 1hr 14 min - 5.5 miles
Bonus/Bummer for this week -- the FitBit challenge at work is measuring mileage and my team is in the final 3. I found out on Sunday though, that after running 5.5 miles on the treadmill, the FitBit only showed it as 4.3 miles ... and that's WITH me overestimating my stride for the calculations. Not expecting to win the week's challenge as a result.
On to week #2! .......