Marathon Training begins!
It's here ... the moment I've been
dreading
anticipating ... the first run of training for my first marathon. I did it though! Had to mop up the sweat from the base of the treadmill at the Y but don't care much about that. :)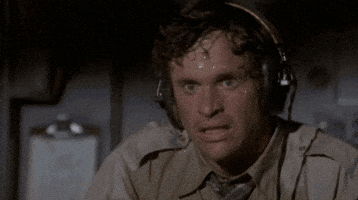 Me ... about 2 minutes into a 35 minute run/walk.
I haven't really done diddly since the half on April 30. I mean, my mileage total for May was 9.9 miles ... not even 10 miles! Matt and I went out for a run on Memorial Day weekend but even starting at 7:30 a.m., it was so muggy that day that we only did about 3 miles. I even thought about going out on May 31st to do some sort of run to at least get me up to double digits, but that train of thought died at the station.
The first part of June found me getting back to walking the Big Four Bridge almost daily at work and that helps. I need that hour walk more for my sanity than for any training/exercise. There is an old treadmill I can use at work on days that it's rainy or if it'll be too hot/humid for me to manage ... but there's no way I'll try running on it - rather unstable and I want to get as many of my training runs outside on the pavement, rather than inside with A/C and a TV on.
The clouds may imply coolness ... but it was hot. Why do I live here?
Last week was a road trip/vacation with the family to a state park in New York and a day trip up to see Niagara Falls. Matt and I packed our running gear for 'just in case'. This is bear country though ... and the bears were supposed to be out and about. We didn't see any bears AND apparently western NY is rather hilly ... so no running. It's all good though - got lots of steps on my FitBit with the walking and hiking.
This trip was on my bucket list. I don't feel bad about dragging the family along either.
We did have ponchos on (provided by Maid of the Mist boat) but the water was blowing EVERYWHERE.
Our arms and legs were soaked but it was awesome!!!
I already know what my challenges are going to be here -- nutrition and proper hydration, finding out what to do for cross-training, sticking to the running schedule, and finding the time to do this along with regular wife/mom/housekeeper duties.
Plus, I just finished reading Marathoning for Mortals and decided that I want to ENJOY this journey and AVOID injury ... and to do so, I would need to pick an actual training plan. Since I haven't been one to run an entire race (except for the Anthem 5k in 2015 -- I'm still pretty proud about that), I knew I didn't want to train to "only" run for 26.2 miles. Good Lord ... ain't happening. So there's a run/walk training program and I'm hoping I stick to it. I already changed it a bit last night -- supposed to run for 3 min/walk for 2 min ... but it takes the treadmill 10-15 seconds to completely change speeds. I ended up running 3.5 min and walking for about 1.5 and then since I want to be able to run the last part across the finish line, I'm skipping the last walk interval and ran the 3 plus the 2 at the end. Whatever works, right? I know the intervals will change over the weeks but that walking for 2 minutes (or 1 1/2) wasn't what I was looking forward to. Also hoping for some cooler weather so I can get in the majority of my runs outside.
It's gonna be a long 20 weeks ...