Indianapolis Winter Warm-up 8 mile
I'm a frugal kind of person. When I go to the grocery, I compare different items based on actual price and what the price per ounce is. Then, if I throw coupons into the mix, I try to figure out how much less per ounce or per serving that item would be. Pennies add up.
Apparently, I'm the same way with figuring out what races to do. Rather than sign up for the Triple Crown this year (Anthem 5k, Rodes City 10k, and Papa John's 10 miler) and get a rather flimsy additional t-shirt just to say I did all three races, I used my grocery-store-frugality on race options. On one hand, we had the Anthem 5k for $25.
Pros - a local race, a chance to beat my PR from last year (ran the entire race except for the water stop - also a first for me!), and a chance to get that extra t-shirt to brag about doing all 3 races.
Cons - we didn't even pick up last year's Triple Crown shirt because we were disappointed in the one we got in 2014 and had to figure out how/when to pick it up since it was over in Louisville someplace, and then pay $25 for a 5k race when it's "just" a 5k.
Someone I went to high school with had posted something on Facebook about a race going on the same day as the Anthem 5k and would benefit the
Indianapolis Cultural Trail
. This one had an option between a 4 mile run or walk or an 8 mile run, same cost, a chance to spend time with my mom before and after the race, and also get to run through downtown Indianapolis with a MUCH smaller crowd than what the Anthem 5k would be. And did I mention the cost? I did, but let me reiterate ... $25 for 8 miles vs. $25 for 3.1 miles ... I think the frugal choice is clear. We signed up for the 8 miles.
So after school and work on Friday, we loaded up the car and headed up to Indianapolis for a visit and a run. A trip to Indianapolis is never complete without a stop at SuperTarget ... we ALWAYS forget something and HAVE to go to SuperTarget. Even if we don't forget something, it's what we do. We got some ThinkTHIN protein bars, Gatorade, and Clif Blocks. Probably the only thing I needed of that was the Gatorade but whatever.
I was bundled up as well as I could be and still run. Forgot my gloves though :(
It was cold. Goodness was it cold. And windy. And cold, so the wind made it colder. And we were running through downtown Indpls so it was like a wind tunnel through some of those tall buildings. The race was super-small -- only 400 TOTAL in both the 4 and 8 mile groups! It was only the 2nd year for the race and I wouldn't mind doing it again if our schedule allows it.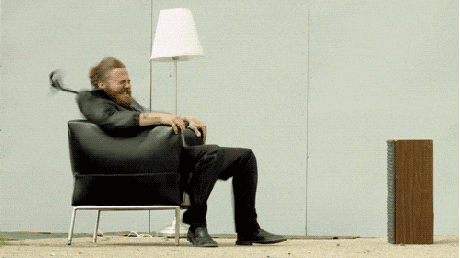 It was this windy. Almost. But also cold, something like 28 degrees at the start.
The thing is, while we were waiting around for the race to start (start and finish was at the City Market), I was looking at the other participants and had to really think about maybe this being the race that I come in absolute last. I didn't want to but I was mentally preparing myself for it. Or maybe we should drop down to the 4 mile group -- which I didn't want to do either. They just all looked so fit and professional and well-trained (for the most part). I hadn't slept well, haven't been eating right, and hadn't run more than 6 miles (if that) since my half in November. It just wasn't looking good for my self-confidence. I knew I was going to be doing a run/walk anyway and knew I could do it for 8 miles so I just sucked it up and we stuck with the 8 mile group.
I wish I had taken photos! We ran through parts of the city I hadn't been in before and some that were very familiar to me. There were plenty of public art on display and I may need to walk the trail later on (when it's warmer!) to get a better look at the pieces. We ran along the Eiteljorg museum, the NCAA building, along the Canal, and back towards Mass Ave. There were two out-and-back sections and I got to see Matt on both of them, he was way ahead of me of course. The main reason for no photos was it was just too stinking cold to try to pull my phone out and snap anything. Next time ...
Not my photo but I ran past this. Or maybe I had just started walking at this point. Right before this statue, there was a dude standing at the corner handing out religious tracts. I didn't want to stop to walk until I had passed him. I know whom I have believed. :)
At some point in the first or second mile, my GPS jumped around a bit so my final distance showed up as 8.85 miles in about 1 1/2 hours -- for a 10:29 pace. ACTUAL time was 1:31 for an 11:29 pace. That sounds about right. I did walk more than I had planned but we were running on the sidewalk or on concrete pavers the whole way. My knees are a'hurtin' today.
Training for the half continues though and I'm looking forward to 'only' doing a 10k in two weeks. If I can maintain or do even a little better than what I did on Saturday, I'll be in good shape for a PR!
I've been busy catching up on everyone's Anthem 5k recaps. Keep 'em coming!